CELEBRATING DIVERSITY AND FOSTERING INCLUSIVITY FOR EMBRACING BISEXUAL IDENTITY IN A SUPPORTIVE COMMUNITY
Empowering Identity Exploration And Healing: Guidance And Support Through Bisexual Counseling
Get help from Therapists in Canada
Embark on a transformative journey alongside our compassionate team of Canadian specialists, dedicated to providing comprehensive support for individuals identifying as Bisexuals. Discover the profound impact of expert guidance, unwavering support, and empowering opportunities as you navigate the complexities of post-traumatic stress disorder

Coming Out


Internalized Homophobia


Discrimination and Stigma


Family and Relationships


Identity Development


Intersectionality


Mental Health & Well-being


Community and Support


Legal & Political Challenges
Convenient online therapy
With TherapyMantra, you don't have to wait an entire week to talk to your therapist.
KNOW ABOUT BISEXUAL ISSUES
What are Bisexual Issues?
Bisexual issues encompass challenges and concerns specific to individuals who identify as bisexual. These may include navigating biphobia, stereotypes, and misconceptions, as well as struggles with self-acceptance and understanding within both heterosexual and LGBTQ+ communities. Bisexual individuals may also face unique experiences related to attraction, relationship dynamics, and visibility. Addressing these issues requires promoting inclusivity, education, and support for bisexual individuals.
ISSUES FACED BY BISEXUALS
This is what the issues faced by Bisexuals can look like...
Discrimination, prejudice, and stigma
Existence & validity of bisexuality are denied
Struggle with self-acceptance
Coming out as bisexual can be challenging
Experience invalidation of their relationships
Navigating attraction to multiple genders
Exclusion or questioning of their authenticity
Higher risk for mental health issues
Encounter healthcare disparities
Discrimination related to intersecting identity
Issues related to communication or jealousy
Acceptance from family members
BISEXUAL ISSUES CAN TAKE A TOLL ON YOUR HEALTH
When to seek treatment for Bisexual Issues
You should consider treatment for your bisexual issues when:

Emotional Distress
When bisexuality-related challenges cause significant emotional distress or mental health issues

Relationship Struggles
When bisexuality impacts relationships negatively, seeking therapy can improve communication and understanding.

Self-Acceptance Struggles
When struggling with self-acceptance, therapy can provide support and guidance in embracing one's identity.

Isolation and Loneliness
When feeling isolated or lacking a supportive community, therapy can offer validation and connection.

Internalized Biphobia
When internalized biphobia affects well-being, therapy can aid in challenging and overcoming negative beliefs.

Coming Out Support
When preparing to come out as bisexual, therapy can provide guidance and coping strategies.
3 Essential Steps to Begin Your Path to Overcoming Bisexual Issues...
Our focus lies on clarity and simplicity, striving to ensure easy understanding and a smooth experience. We prioritize providing clear guidance and ensuring a seamless journey from start to finish.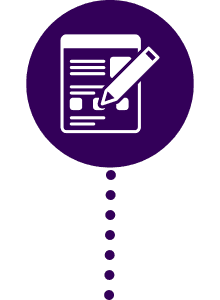 Signup For Bisexual Issues Counseling
Effortlessly attend to your concerns by conveniently completing a brief online form within a mere 5 minutes.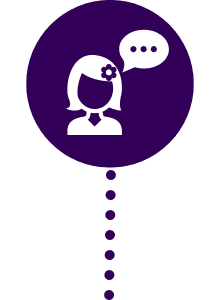 Embark on an exploration of our services, providing you with 24/7 access to counselors who are fully prepared to meet your unique preferences and needs.
Embark on an extraordinary voyage with our app, discovering boundless possibilities through a wide array of self-care tools, thoughtfully curated transformative videos, and soothing meditations carefully crafted to elevate your overall well-being.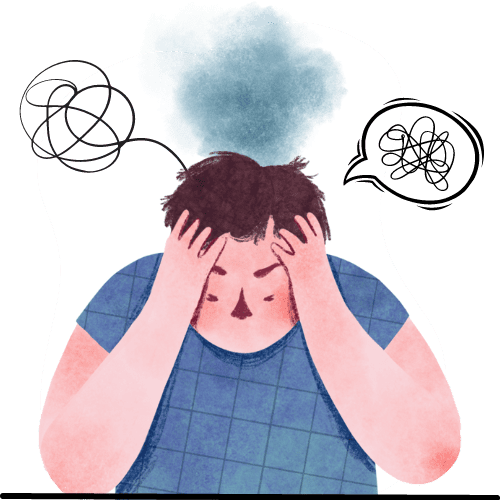 We are trusted by people across Canada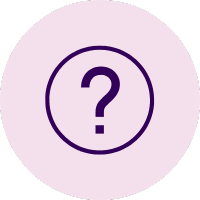 Not sure what kind of care you need?
Talk to one of the top coaches from TherapyMantra to understand how we can help.
FREQUENTLY ASKED QUESTIONS
Your questions about Bisexual Issues, answered