DISCOVERING INNER RHYTHM AND EMBRACING CALMNESS THROUGH PALPITATIONS
Harmonizing Heart Rhythm: Embracing Peace Through Palpitations Counseling
Get help from Therapists in Canada
Embark on a life-changing expedition alongside our dedicated team of Canadian professionals, empowering you to overcome palpitations. Tap into the transformative influence of expert guidance, unwavering support, and invaluable empowerment as you navigate through these formidable challenges.

Anxiety disorders


Panic disorder


Stress management


Trauma-related disorders


Psychosomatic issues


Emotional regulation


Generalized anxiety disorder


Phobias


Adjustment disorders
Convenient online therapy
With TherapyMantra, you don't have to wait an entire week to talk to your therapist.
Palpitations are abnormal sensations of the heartbeat that individuals can feel as a racing, pounding, or fluttering sensation in their chest. They may be caused by various factors, including anxiety, stress, caffeine, medications, hormonal changes, or underlying heart conditions. Palpitations can be brief or sustained and are typically not life-threatening but should be evaluated by a healthcare professional if persistent or accompanied by other concerning symptoms.
This is what symptoms of palpitations can look like...
Sensation of the heart beating irregularly
A sudden increase in heart rate
Sensation of the heart skipping a beat
Feeling of rapid fluttering or forceful pounding
Difficulty breathing or feeling breathless
Mild to moderate discomfort
Feeling faint or dizzy during/after palpitations
Experiencing excessive tiredness
Unusual sweating
Feeling anxious, on edge
Feeling weak or episodes of passing out
Radiating pain or discomfort
PALPITATIONS CAN TAKE A TOLL ON YOUR HEALTH
When to seek treatment for Palpitations
You should consider treatment for your palpitations when:

Persistent palpitations
Palpitations that persist for an extended period or frequently occur.

Severe symptoms
Palpitations accompanied by severe chest pain, breath shortness, or fainting.

New onset
Palpitations that have recently started and are causing concern.

Underlying heart condition
If you have a known heart condition and experience palpitations.

Recurring episodes
Palpitations that occur repeatedly over a period of time.

Impact on daily life
Palpitations that significantly affect your ability to function or cause distress.
3 Essential Steps to Begin Your Path to Overcoming Palpitations..
Our aim is to establish a serene and tranquil therapeutic journey for individuals initiating their healing process. We place utmost importance on adopting a straightforward and unambiguous approach to ensure simplicity and clarity throughout the experience.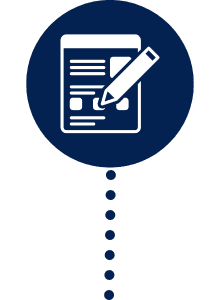 Signup For Palpitations Counseling
Easily address your concerns by conveniently filling out a concise online form in just 5 minutes.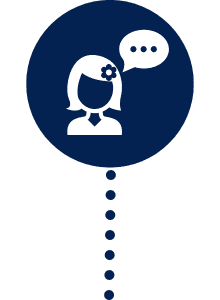 Explore our service offering round-the-clock access to counselors who are fully equipped to cater to your individual preferences and requirements.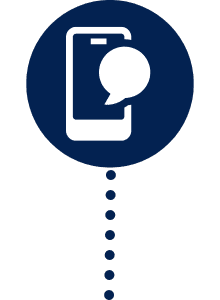 Embark on an extraordinary journey with our app, unlocking limitless possibilities through a diverse range of self-care tools, thoughtfully curated transformative videos, and soothing meditations designed to enhance your well-being.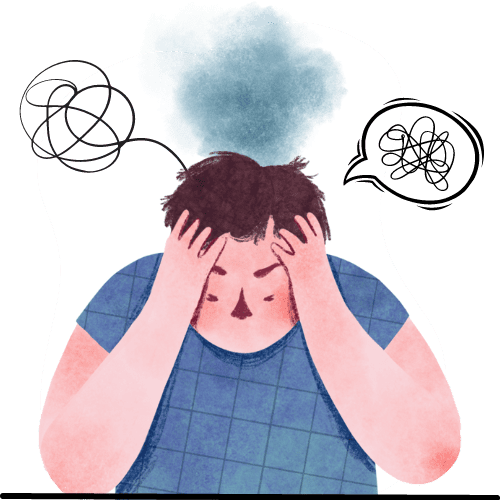 We are trusted by people across Canada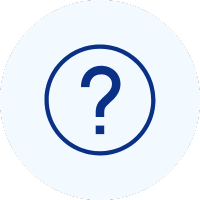 Not sure what kind of care you need?
Talk to one of the top coaches from TherapyMantra to understand how we can help.
FREQUENTLY ASKED QUESTIONS
Your questions about Palpitations, answered